Narrowboat, Canal Boat and Barge Insulation
If you are an owner, enthusiast or are planning to build or renovate a narrow boat, canal boat or barge, then you are probably giving important consideration to insulation. Not only will insulation reduce heating costs but can eliminate condensation problems and improve your overall comfort. Spray on polyurethane foam is an ideal way to insulate narrow boats.
The foam is sprayed directly onto the inside of the hull and adheres well to steel hulls and most surfaces.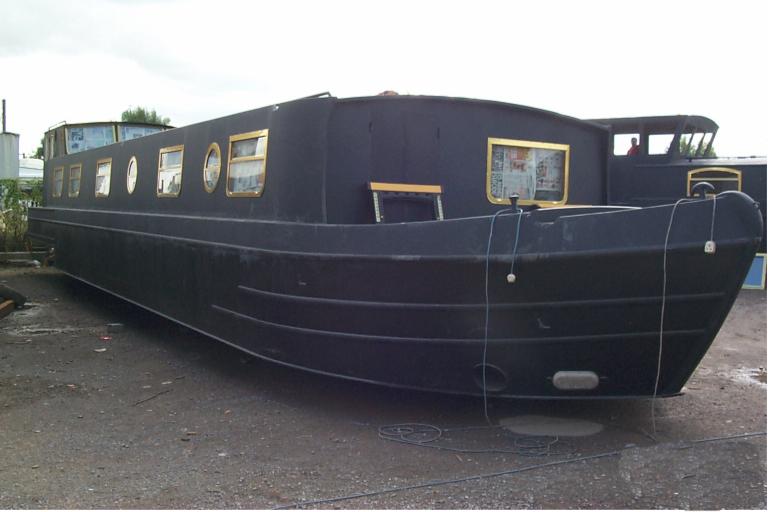 As the polyurethane foam is sprayed it expands which makes it perfect for getting into voids and under battens. The sprayed foam cures within minutes to form a continuous rigid foam which has a closed cell structure making it impervious to moisture. The cured foam will last the lifetime of the boat.
No special equipment is required to spray the foam, and thus it is ideally suited to DIY insulation projects or canal boat & barge renovation. The thickness depends on the level of insulation required, and for most applications, one inch of foam sprayed on to the inside of the canal boat or barge is sufficient. In the photo below, the windows and battens have been taped to prevent over-spray adhering to them.
Spray Foam vs Sheet Insulation and Rock Wool
Spray applied polyurethane foam insulation differs from traditional insulation (sheet insulation and rock wool) in several ways. Firstly the speed of application of sprayed foam insulation is a major advantage over sheet insulation and rock wool. Spray foam is sprayed onto the inside of the boat whereas sheet insulation and rock wool have to be accurately cut to size and fitted. Polyurethane foam also has a far better insulation value than rock wool, and this translates to thinner insulation to do the same job. For an in-depth look at boat insulation, follow this link to our Boat Insulation Article
How easy is DIY Spray Insulation?
Spray applied foam insulation is made simple with Handi Foam DIY spray foam kits. Follow the links on the left at the top of the page to visit our product & prices page and to find out more information about the foam kits. Why pay more than you have to when you can do it yourself?
Maybe your project is a bit larger than a narrowboat? Follow this link to view how one of our customers insulated a converted trawler with spray foam